If you are looking for a good resource that puts all of your detecting needs in one location then you found the right place. Our Metal Detecting Resource Guide includes all of the metal detectors we have reviewed, compared, and recommended in one of our articles. Plus, we include recommended accessories that are a must have for each detector including pin-pointers, headphones, and more.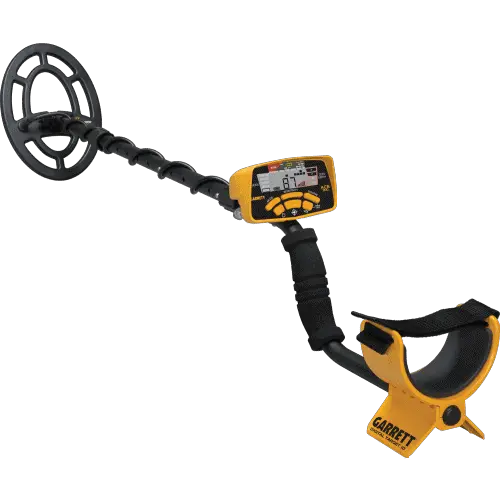 Metal Detectors by Brand
The tables below are broken down by the brand of metal detectors. Below the table you will find a list of accessories. I've tried to include some of the accessories that are typcial for each metal detector.
For instance, if you are a water hunter, you are going to need a set of waterproof headphones. Most metal detectors don't come with waterproof headphones so I tried to save you time by providing you the links you to sites that will give you an idea of the price that these metal detectors and accessories are going for.
Also, the hyper links you will see are provided so you can compare prices and get more information on the item. My vendor of choice is Fort Bedford Metal Detectors. If you find something you like please consider giving them your business.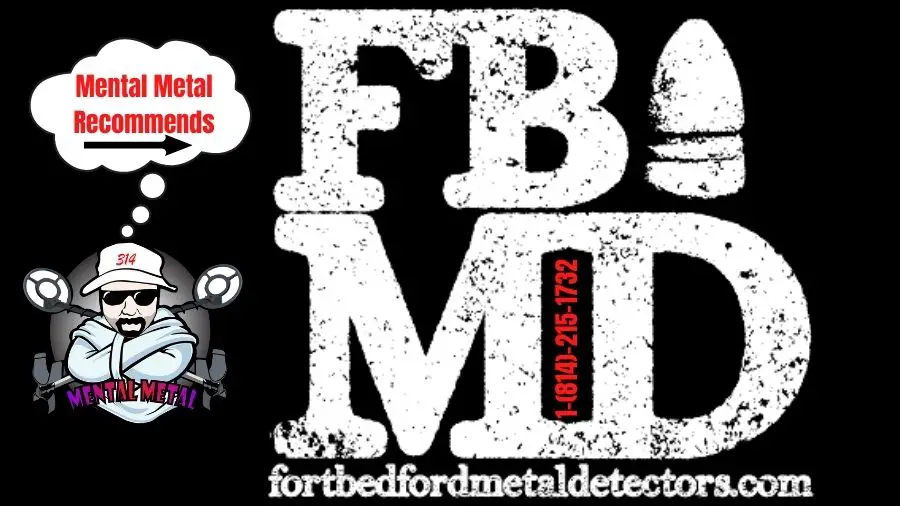 Minelab Metal Detectors
Minelab has been around a long time and their metal detectors are some of the best on the market. I recently picked up the Manticore and Equinox 900 and they are both 2 of my favorite machines. Here is how I would describe each of the Minelab detectors below:
Vanquish Series = Beginner to semi-advanced user.
(NEW) Equinox 700 = Simple enough for a beginner but complex enough for advanced users.
(NEW) Equinox 900 = Simple for a beginner but has a lot more advanced configuration options than the 700.
GPX = Pulse Induction. Tough for beginners. This is a more advanced machine.
CTX = Very powerful and good for the semi-advanced to advanced user.
(New) Manticore = Easy to use, very instinctive menus but a next level machine that will appeal to many.
Broken out below is a table that will take you over to Kellyco Metal Detectors to learn more about each machine and compare prices and package deals. Usually around Christmas time is when you can find some amazing deals. If you do find a good deal shop it around and see if you can get the same deal or better from Fort Bedford Metal Detectors.
Recommended Minelab Accessories
There are so many accessories you can buy for the Minelab metal detectors but if you are buying a waterproof machine such as the the Manticore, Equinox 600/800 and now the Equinox 700 and 900 or the CTX you are probably going to want to pick up a set of waterproof headphones. I highly recommend them for these 2 machines:
Recommended Minelab Equinox Coils
I own all 3 of these coils for the Minelab Equinox 600/800/700/900 and all 3 have a purpose. I like the 11″ the best but I have found the 6″ and 15″ coils to have their own purpose and I recommend owning all of them if possible. You can also use these coils with Minelab's X-Terra Pro. I wrote a comparison post that goes into more detail about each coil to include price differences etc. You can find that article here or by clicking the image below. (New for 2023) these same coils will also work with the Equinox 700/900 as well the X-Terra Pro.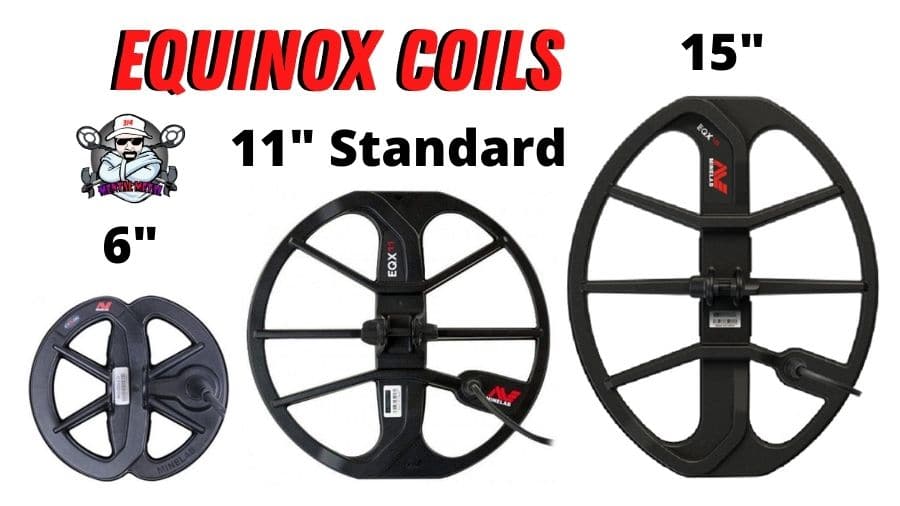 After Market Minelab Equinox Coils
In 2021 Coiltek released 3 new search coils for the Minelab Equinox 600 and 800. However, in 2023 Minelab also released the updated versions of the Equinox 700 and 900. All of CoilTek coils will work with the Equinox 700 and 900. But they also work with the new X-Terra Pro. You can find more information about their 10×5", 14×9" and 15" DD search coils by clicking the image below.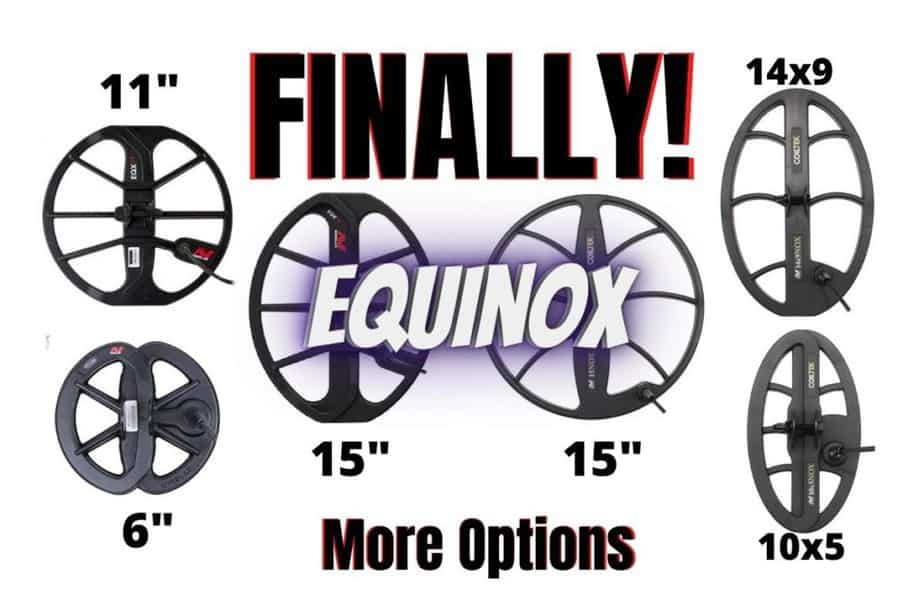 Looking For Other Minelab Accessories?
Click this Kellyco link to see all the other accessories Minelab has to offer.
Garrett Metal Detectors
Recommended Coils for Garrett Metal Detectors
Recommended Garrett Accessories
XP Metal Detectors
XP is not stranger to the metal detecting community. They have the lightest and one of the most powerful metal detectors on the market. Late in 2021, XP announced their latest flagship the XP Deus II and it remains extremely popular and is one of the best metal detectors ever made. For more information on the DEUS II you can find it by clicking the image below: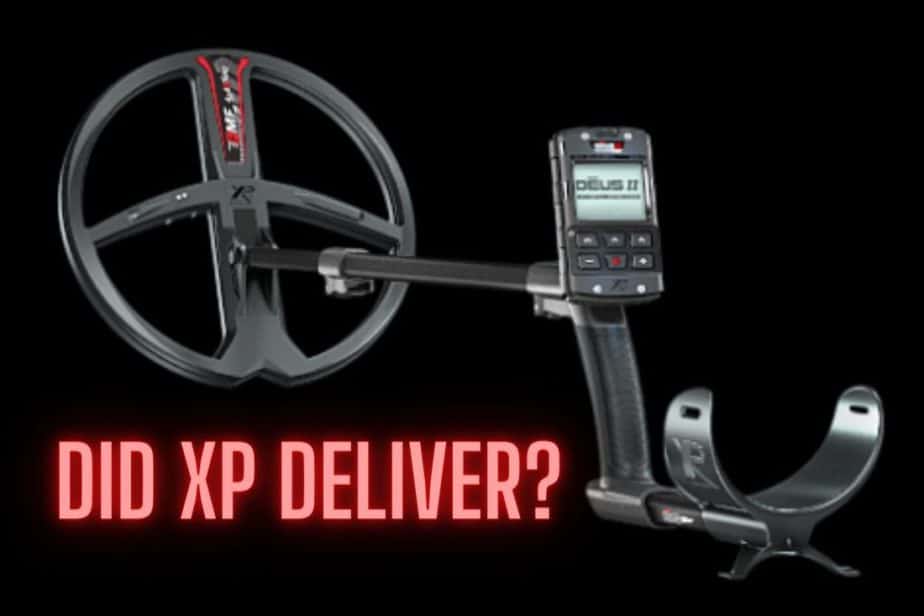 XP Metal Detectors
Recommended Coils or Both The XP Deus and ORX
Recommended XP Accessories
Nokta Makro Metal Detectors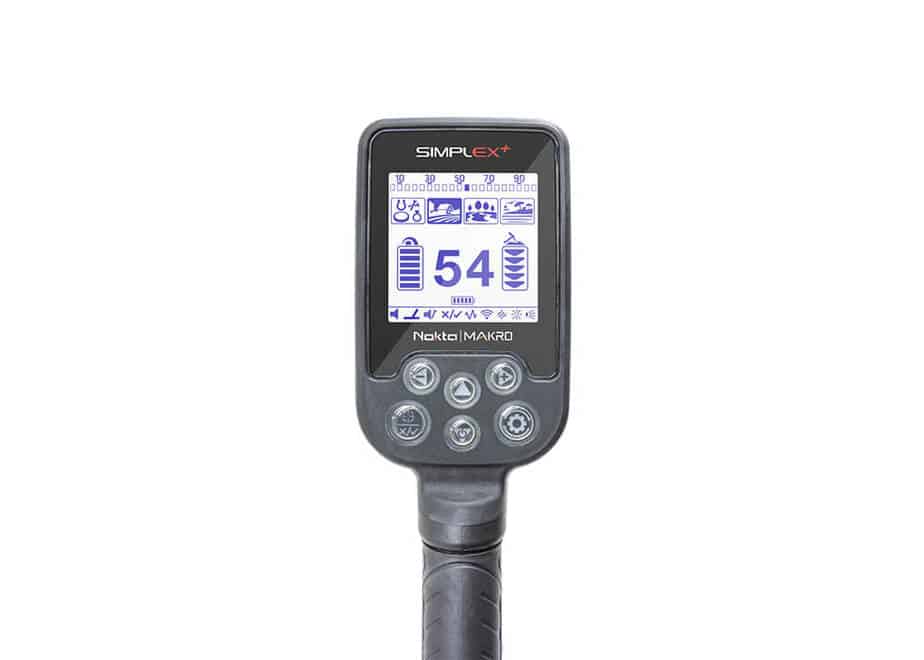 Recommended Nokta Makro Coils
Recommended Nokta Makro Accessories
Metal Detecting Digging Shovels
Please check out my previous article titled "6 Great Metal Detecting Shovels". I own each one of these shovels and I highly recommend them. Each shovel has its own purpose depending on the digging conditions. Read more.
Ready For a New Detector or Piece of Gear?
When you are ready to make a purchase I recommend doing business with Fort Bedford Metal Detectors. They are great to work with and they will give you the best price available. I can't recommend Fort Bedford Metal Detectors enough. Contact Keith John or Zack via phone 814-215-1732 or contact them via Facebook or through their website.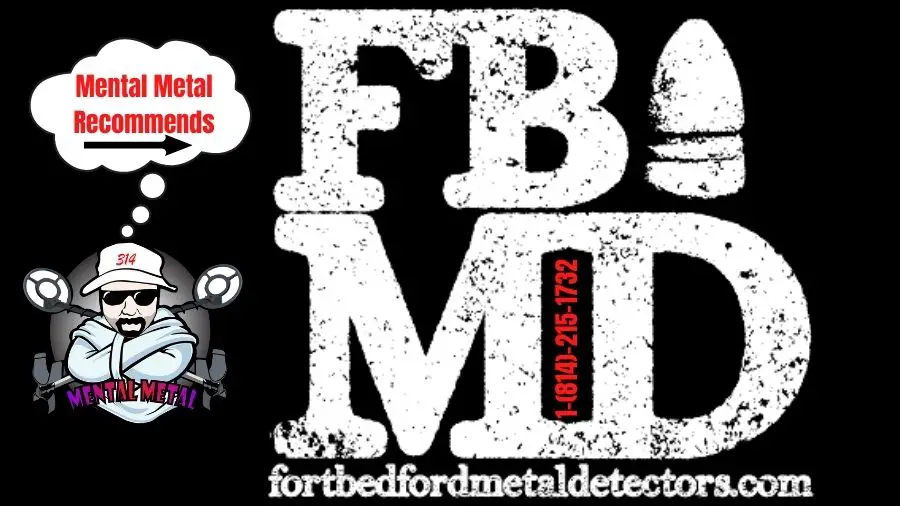 If it turns they can't get you what you need feel free to use the links to the products I've provided. I am also an affiliate for both Amazon and Kellyco. You are not obligated to in any way to use my links but they do earn me a small fee which is at no additional cost to you. Anything I earn helps keep this web site going. Thank you for your support.