Let's Get You Started!
I've been metal detecting since the 1990's and I know how hard it is to start out. Back in those days YouTube was non-existent and unless you knew someone who could help, you were pretty much on your own.
Today things are totally different. It may seem daunting but If you are thinking about getting into the metal detecting hobby start here. The information below will help you get started into a hobby that is enjoyed all over the world.
Everything You Need Starts Here.
I've put a lot of time into giving you as much information I can to help you get started. The next few sections below should help get you on your way.
How to Start Metal Detecting.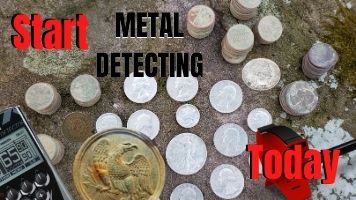 If you are completely new to the hobby you should start here. There is a treasure trove of information in this article that that includes:
20 Tips to Help You Start Metal Detecting Today.
What Kind of Equipment Do You Need to Start Metal Detecting?
3 Starter Metal Detectors For Under $300.
6 Excellent Shovels For Metal Detecting.
8 Great Places to Start Metal Detecting?
How to Get Permission to Metal Detect (12 Hot Tips)
Why Do Most People Give Up on Metal Detecting?
You don't want to miss out on this information. View Post
Metal Detecting Resource Guide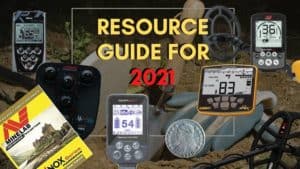 If you are looking for a good resource that puts all of your detecting needs in one location then you found the right place. The Metal Detecting Resource Guide includes all of the metal detectors we have been reviewed, compared, and recommended in one of our articles. Plus, it also includes:
Recommended Accessories
Recommended Coils
Digging Shovel Ideas
The Metal Detecting Resource Guide is constantly being updated to include new machines and coils coming out that we test here at Mental Metal Detecting. It might be a good idea to book mark the page. View The Resource Guide. 
Best Places to Find Silver Coins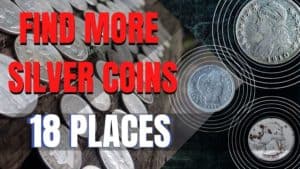 A silver coin is one of first bucket list items to find for most beginners. Once you find your first silver coin you will remember that time and place FOREVER!
In this section, I'll share 18 places to search to increase your chances of finding a silver coin. Check them out.
3 Beginner Metal Detectors for Under $300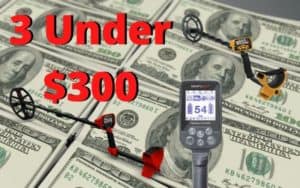 If you are just starting out and on a limited budget don't worry. Based on user experience, technical specifications, reviews, comparisons and more, these are the best metal detectors under $300 that are great for beginners. Find out more.