The XP Deus II is the latest metal detector by XP Metal Detectors. This detector has created a lot of buzz around the metal detecting community. XP made some significant upgrades since they released the original Deus several years ago. The XP Deus II is now a 100% waterproof metal detector with several new features and enhancements over the original Deus.
To find out more about the Deus II check out my review article here. If you are interested in learning how to use the Deus II I also wrote "How to Use The XP Deus II (Beginners Guide)". Both articles are full of good information that just might convince you to try a Deus II but if you already purchased the Deus II this information will definitely shorten your learning curve. If you are more of a visual learner I also embedded the video for setting up my coin program below so if you don't want to read the article you can follow along with the video.
What Can You Expect From This Article?
In this article we are going to setup a U.S. coin program for the XP Deus II metal detector. Before we get started I want to clarify a few things.
The settings I am providing are the settings that work for me. Your ground conditions may require slight adjustments.
The audio tones I choose are the sounds I prefer but you can choose the sounds you want to hear. They don't have to be the same as mine. Although my settings sound pretty sweet.
Before you begin metal detecting you should always, Ground Balance and Frequency Scan the Deus II. If you don't know how or aren't sure of the procedures see my "How to Use The XP Deus II (Beginners Guide)".
For this coin program I am using a 5 tone program but you can choose any number of tones you want. However, if you change the number of tones your tone breaks will also change (keep that in mind).
BEWARE! If you make any changes to any of the default search programs with out saving them off into another memory slot (you have 12 slots for custom programs) and you shut off the Deus II, You will lose all the changes you made. To preserve your settings, you will need to save off your changes to another memory slot (1 of the 12 custom slots).
Picking The Right Deus II Search Mode.
I have found that the Park (program 5) works really well for setting up a coin program. However, we are going to change it up a lot. The first thing we need to do is copy the Park program and save it off in one of the 12 empty memory slots. In the example below I have saved my copy into slot 16 or P16 as shown in the image.
We are going to edit our new copy of the Park program instead of editing the default Park Program in P5. At this point, all we have done is saved off an exact duplicate of the Park program over to your new slot on the Deus II. From here, we are going to make all of our edits to the newly saved copy you just made.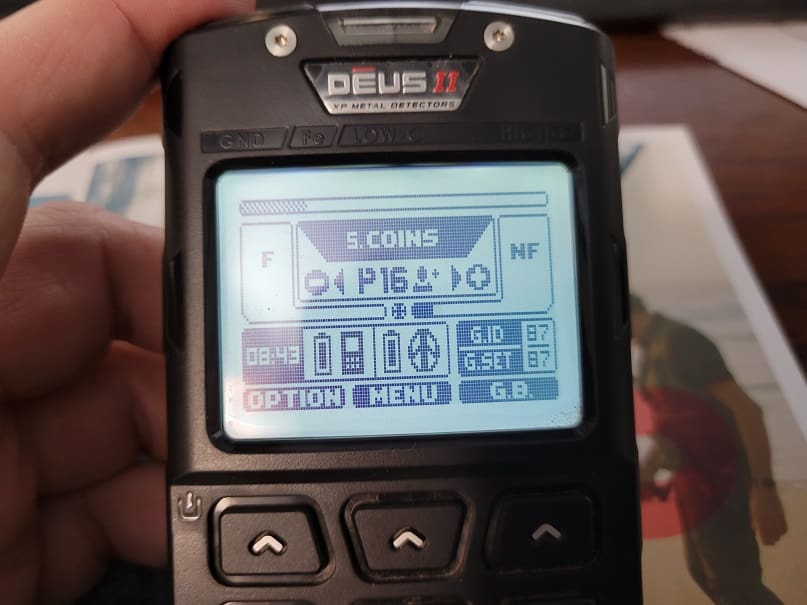 How to Setup a Coin Program For The XP Deus II.
Now that you are working on the exact copy of the Park program in P"X" of your Deus II, the first things we are going to change are the following:
DISCRI – I always start with 0.0 but I will bump it up to 6.4 (my max) depending on the ground conditions. I like to start out with the least filters as possible to get the best performance and depth out of the Deus II.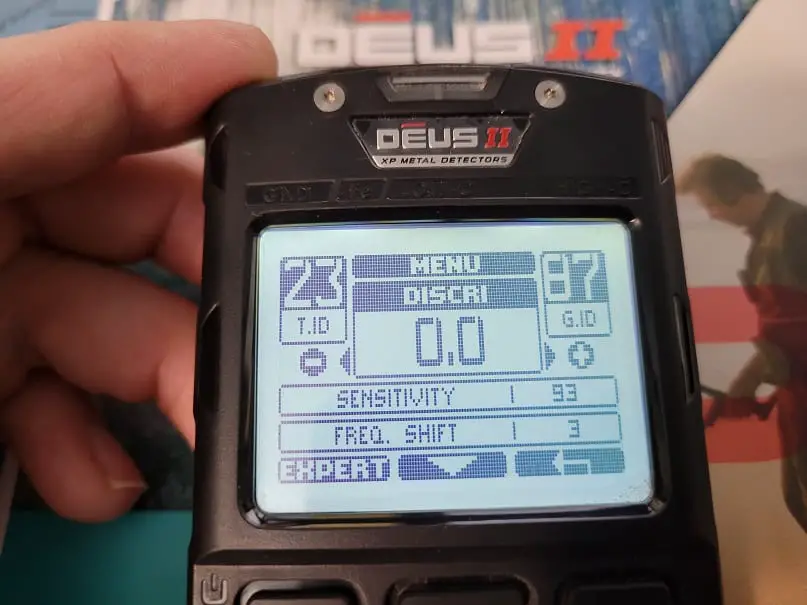 Sensitivity = Start with 93 but you can increase it until the machine becomes unstable then back it down until it gets quiet. I think most of you can get away with 95 without having any major issues.
Frequency Shift – I leave it a the default 3
Iron Volume – I start out at 1 but if I get into some heavy iron I may increase it up to 3 to hear more of it and adjust my Reactivity to hear those silvers in between all the iron.
Reactivity = This setting will depend on the amount of trash in your ground. If you have a lot of trash and/or iron, then you will probably want to start out at 2 or 2.5. To achieve maximum depth reduce the reactivity down to 0 or 1 if the ground conditions allow. The higher the reactivity, the less depth overall so keep that in mind.
Audio RESP. – I leave it at the default of 4
Iron Audio = I like 3 because I like to hear the iron grunts. The more information from the ground you can receive the better IMO.
Now we are going to go back to DISCRI, pick 5 TONES and select EXPERT. This will bring you into your Tone Breaks and the Tone Frequency settings of how you want to hear each tone break.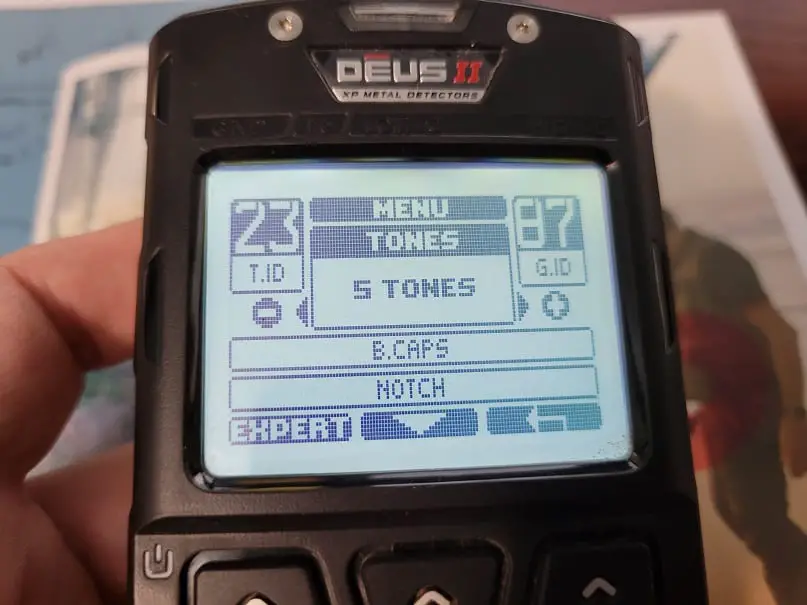 Here is how I have Tone Breaks and Tone Frequencies broken down:
Tone Break 1 = 0.0 -Frequency 101Hz
Tone Break 2 = 58 – Frequency 101Hz
Tone Break 3 = 64 – Frequency 835Hz
Tone Break 4 = 88 – Frequency 826Hz
Tone Break 5 = 99 – Frequency 982Hz (99 does not show up on the screen)
Again, I want to stress that frequency of the tone breaks is really up to you and how you like to hear your signals. This is the way I like to hear the tones. If you decide to change any of the tone frequencies, it should not have any impact to the performance of the machine.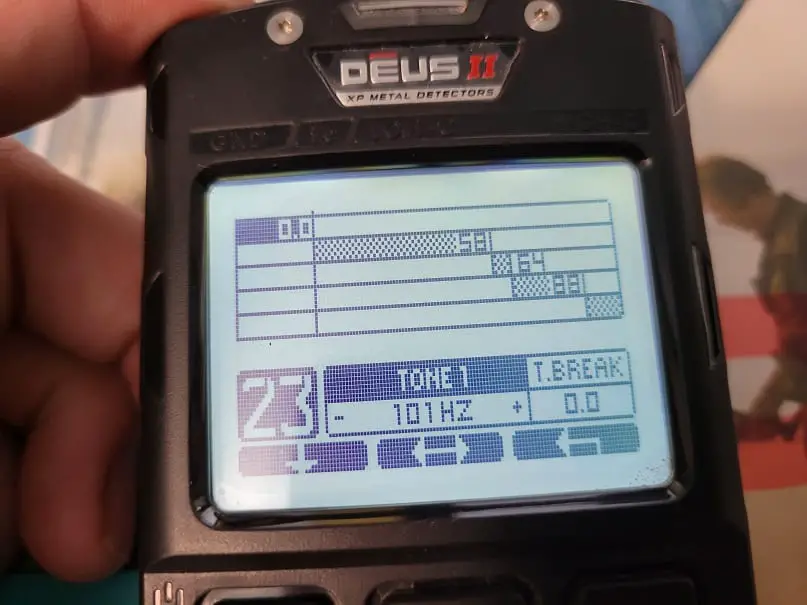 Once you made all of your changes, exit out of that screen and continue down to the DISCRI menu. We will only make a few changes in this menu:
B.CAPS = I leave mine set at 2
Notch = If you see a default notch of 23-36 zero it out to 00-00 using you minus (-) button. You can always add a notch in later if you want to dig less trash.
Silencer = I typically will not go much higher than 2. I intend to listen for the iron so if you increase the silencer too much you will knock out the iron as well as some other targets.
Which XP Deus II Display Should I Use?
Finally, you will need to pick a display option. There is a new Deus II software upgrade that will give you 3 options instead of 2. They are:
Horseshoe Pattern
XY Display
Big Target ID display
I personally like the XY Display with a zoom set at 4. However, this is just more of a personal preference so pick the one you prefer.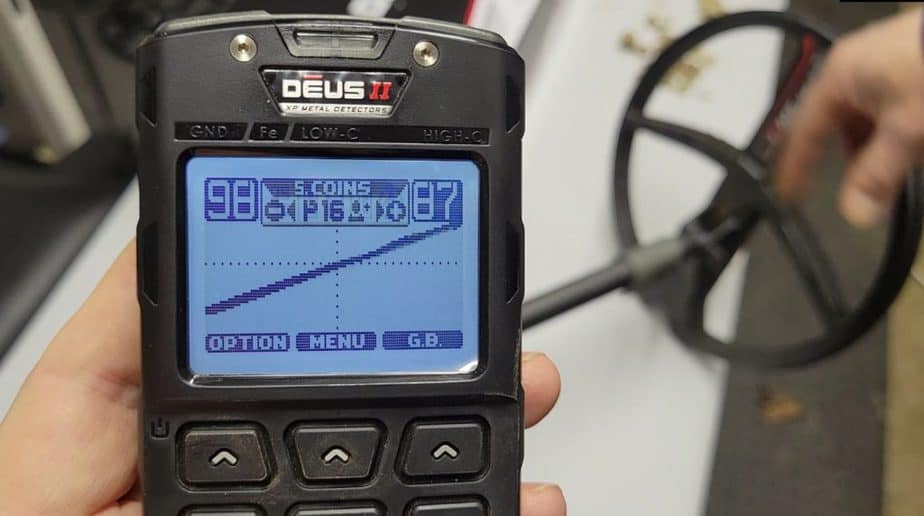 Something Else You Should Know About This Program
I've been testing this program for awhile now and I know it works but it also works well with relics but you will need to change your 2nd Tone Break Frequency to something other than 101Hz. I would recommend changing it to 491Hz and see what you think. Surely you can make it higher or lower if you choose. Again, the frequency changes will not impact the performance of the machine. It is just a personal a preference.
This Program Works Really Well For Finding Rings Too!
This program finds rings too! I've witnessed it with my own 2 eyes. I watched my buddy Chris pull up 4 rings (2 gold, 1 silver, and 1 tungsten) in one day using this program. You can't use any Notch and you have to dig the junk signals like pull tabs, beaver tails, etc. But if you do you will be rewarded at some point. He surely was! It was an amazing thing to see those 4 rings come up.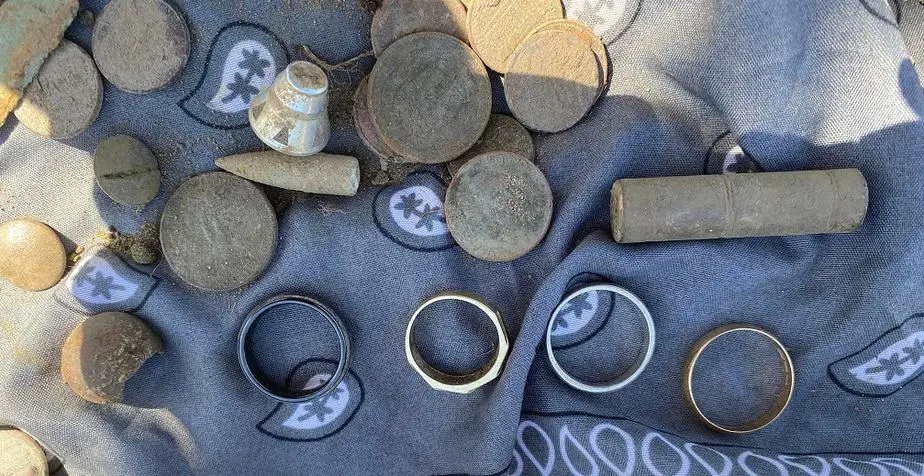 You Just Might Enjoy The Deus II.
The new Deus II will not be for everyone but for those who spend some time and learn the machine you will quickly find yourself immersed into the configuration options and new features. I've really enjoyed my time with the Deus II so far and expect great results moving forward. I think you will enjoy it as well.
Where Can You Pick up a Deus II?
I personally recommend reaching out to our friends at Fort Bedford Metal Detectors. That's where I got my Deus II. They carry this machine and usually have them in stock. Reach out to Keith or John by calling 1-814-215-1732.