The WS6 Master and the XP Deus II metal detectors are both made from the same manufacturer, XP Metal Detectors. Both metal machines ARE Deus II metal detectors. However, the WS6 Master is considered a lighter version of the Deus II at significant reduction in price. The MSRP of the Deus II is around $1599 whereas the WS6 Master MSRP price is around $899 which is a $700 difference in price. But is the WS6 Master a worthy metal detector when compared against the full Deus II?
This article compares the features of the WS6 Master and the Deus II. If you have been considering the new WS6 Master, this article will highlight the differences between these two XP Deus II Metal Detectors.
What is The WS6 Master?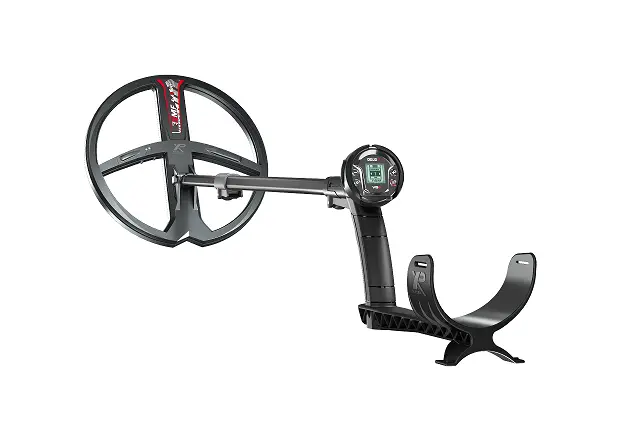 There has been some confusion about the WS6 and just what exactly is it. In simple terms, the WS6 Master is fully operational Deus II metal detector. It has most of the features that the Deus 2 with Remote has. However, minor features have been removed and there is no Remote (RC) included. The WS6-Master gives you the performance you would expect from an XP Deus but in an agile and lighter configuration. The WS6 Master costs $700 less which makes owning a Deus II a realistic opportunity for those not able or willing spend the extra cost for a Deus II Full that includes the remote.
DEUS II Main Benefits

FMF: A very large frequency range to excel on all targets! Choose the Fast and simultaneous Multi Frequency programs or between 49 single frequencies from 4 to 45 kHz.
Great for any condition, any terrain,  Surf / Salt Beach / Field / Park / Treasure Hunting  and Gold Prospecting.
Accurate in depth Target ID and full screen target ID by pressing the two right buttons together.
12 installed factory programs + 12 users
Multiple audio options with 4 band Equalizer configurable.
3 coils available (9″, 11″, and 13×11″)
Pair your MI-6 pinpointer and receive the audio in the WSAII headphones
WS6 module is rainproof, as well as the WSA II and WSAII-XL
Free Update, 5 year warranty, go terrain app
The world lightest metal detector, 750g (>30% lighter than competition)
What are The Key Differences?
Surprisingly the WS6 Master is packed full of great features that you will also find on the more expensive Deus II Full w/Remote. There are only a few features that are not included with the WS6 Master. Below is a quick comparison.
WS6 Master vs Deus II w/Remote
| | | |
| --- | --- | --- |
| | WS6 Master Setup no Remote | Full Deus II w/Remote |
| Price | $899 | $1599 |
| Search Profiles | 12 | 12 |
| Notching | only 1 notch | up to 3 separate notches |
| XY Screen | Not available | Available |
| Backlight | Not available | Available |
| Headphones | WS6, WSA II, WSA II-XL | WS6, WSA II, WSA II-XL, and Bone Conductors |
| Search Coils | 9″, 11″ and 13×11″ | 9″, 11″ and 13×11″ |
| Telescopic Shaft | Lighter shaft, molded arm cuff | Heavier but better construction. |
| Battery Life | Headphones up to 12 hours – Coil up to 20H | RC up to 25H – Headphones up to 17H – Coil up to 20H |
| Charge Time | 3 Hours | 3 Hours |
| Warranty | 5 Years | 5 Years |
Build and Design Differences.
One of the main differences between the XP Deus II and WS6 Master is in their construction and materials used. The XP Deus II is made with high-quality materials and built to be durable and withstand regular use. The WS6 Master is also well-constructed, but it is designed to be a more lightweight option, making it more comfortable for long-term use. You will notice by comparing the 2 shafts that there is a slight difference (see image below). The shaft of the WS6 Master is lighter and the arm cuff is a molded piece. While there are some differences, I personally found the WS6 shaft a little easier to swing and it felt just as good as the original shaft. Either way, you can't go wrong. Both shafts are constructed well and have that great ergonomics feel that stands out against the competition.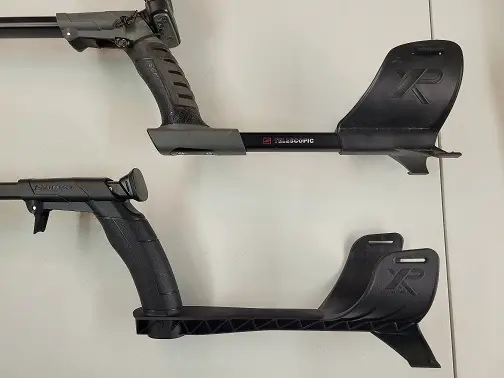 What Search Coil Options Exist For The WS6 Master Setup?
When it comes to technical comparison, the XP Deus II and WS6 Master offer the same options for search coils and accessories. XP offers 3 interchangeable coils, including the standard 11-inch coil, 9-inch coil, and the larger 13×11-inch coil, allowing users to switch between them depending on the type of detecting they desire. I personally have the 11″ and absolutely love it. I have been to hunted out permissions with the 11″ DD search coil and have found coins and relics that I missed from previous hunts. The 9″ is better for smaller spaces but offers additional separation amongst targets in the ground where as the 13″ is better suited for optimal ground coverage that will also give you a little more depth.
Headphone Options.
XP offers a variety of optional wireless headphones for either setup which increase the mobility and ease of use while detecting. Whether you have the Deus Full w/remote or the WS6 Master Setup, owners can choose between the standard WS6, WSA II, WSA II-XL, and for the Deus II w/Remote you also have a choice of purchasing the bone conductor headphones for diving.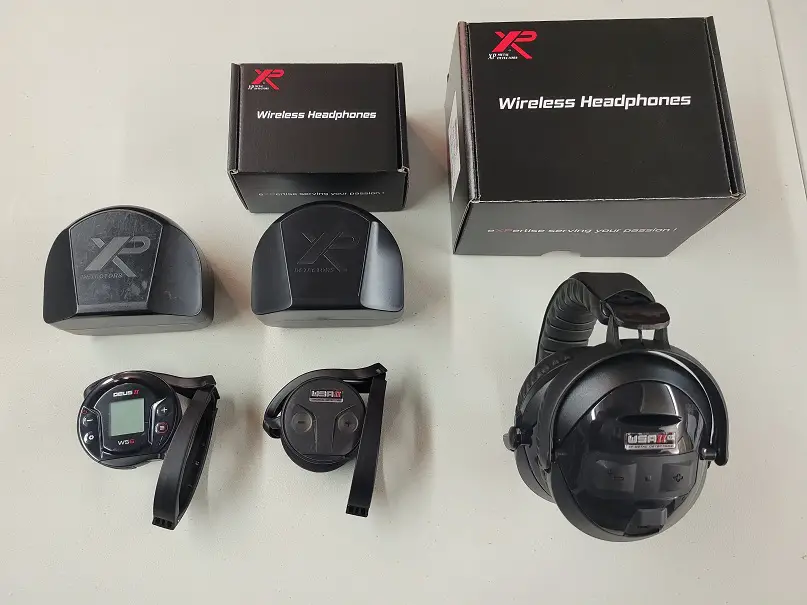 Note: The WS6-Master can be taken underwater with the purchase of a water kit that includes a waterproof bag that the WS6 puck must be placed in in-order to be taken underwater up to 10-feet.
Are They Both Fast Multi-Frequency Metal Detectors?
The answer is yes. Both the XP Deus II and WS6 Master configuration offer the same Fast Multi-Frequency technology. The XP Deus II and the WS6 Master operate on a multi-frequency system that allows it to detect a wide range of metals with high sensitivity and incredible target ID accuracy at depth.
Is The Performance The Same?
The performance between both the WS6 Master configuration and the full Deus 2 is identical. There is no notable difference in the way each configuration performs over targets. The WSA Master will find the same targets at depth as the Deus II and vice versa. The main difference is battery life (see the table above). The WS6-Master has a shorter battery life but will still keep you detecting all day. Plus, you only need 3 hours of charge time to get back out detecting.
You Can't Go Wrong With Either Setup

Both the XP Deus II and WS6 Master are high-quality metal detectors that offer advanced technology and capabilities. There are some minor differences in terms of building and design, features, and technical comparison. Both setups have a durable construction, compact design, advanced multi-frequency technology, wireless capabilities, and variety of optional search coils and headphones. While the WS6 Master is a more lightweight option, both setups are the lightest metal detectors on the planet. Both the XP Deus II and the WS6-Master are suited for beginner and experienced metal detectorists who are looking for a top-of-the-line detector with advanced technology and flexibility. The WS6 Master is a more budget-friendly option for those wanting an XP Deus II detector but ultimately, the choice between the two will depend on your specific needs, preferences, and most of all your budget.
Where Can You Pick Up The Deus w/Remote or WS6 Master?
If you are looking for one of the metal detectors mentioned in this article you can find them over at Fort Bedford Metal Detectors. They offer fair and competitive pricing with great service and support. Give them a chance to earn our business but make sure you tell them Scott from Mental Metal Detecting referred you. Give them a call directly at 1-814-215-1732.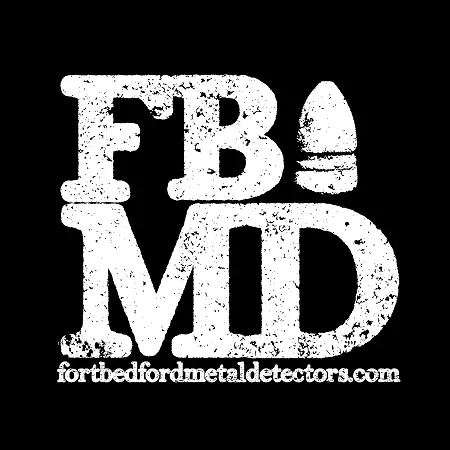 Other Places That May Carry The Deus II and WS6 Master
If for some strange reason Fort Bedford Metal Detectors doesn't have them in stock or have a hard time ordering them, Kellyco will sometimes carry them as well. You could also check Amazon but keep in mind that you missing out on the sales and support of a local dealer. I always try and support my local dealer first. Here are some links where you can check prices and availability.
Deus II Configurations
XP Deus II Coil Options
Mental Metal Detecting is a proud participant in the Amazon Services LLC Associates Program, an affiliate advertising program designed to provide a means for sites to earn advertising fees by advertising and linking to Amazon.com. Mental Metal Detecting also participates in affiliate programs with Bluehost, ShareASale, Fiverr, and other sites. Mental Metal Detecting is compensated for referring traffic and business to these companies.