A few months ago I was looking for a stronger, wider, and sharper digging shovel for my metal detecting adventures. These adventures take me into the wide open fields of Maryland and Virginia as well as the heavy dense forests of Pennsylvania. I needed a strong dependable digging shovel that could cut a plug quick and deep. I decided to try the StuLine Signature Series 36″ T-Handle Shovel from Kellyco. It was something new they were offering at a very reasonable price so it wasn't a big risk if I decided I didn't like it. I could always send it back.
Once it arrived and I actually got to take it along on a few hunts, the verdict was in. The StuLine will now be accompanying on most of my metal detecting adventures. It has proven to be a very good shovel and exactly what I was looking for. It has served me very well these last few months and I highly recommend it to others.
The StuLine is a Heavy Shovel But Serves a Purpose.
When I first took the Stuline out of the box I was a little worried about its weight until I used it. After the first plug, all of the worrying faded away. Its true, the Stuline is a heavier shovel but its supposed to be. It weights over 5 lbs but when this shovel goes into the ground, there is very little effort needed to cut a plug. Because of its weight, it wants to go deep in the ground on its own which saves you lot of foot fatigue.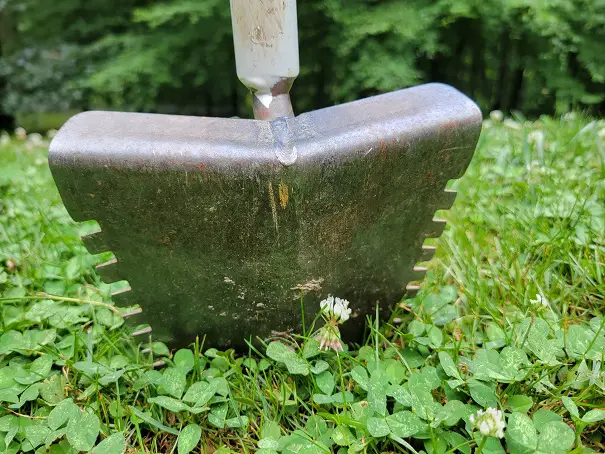 The StuLine Shovel is Sharp!
The Stuline has serrated blades on each side making it an absolute joy to use against those stubborn roots and thick grass. I was completely amazed at how quickly I was able to cut through roots. If you like hunting in tall thick grass and brush you are going to love this shovel. If you like metal detecting in the woods, the StuLine is a must have for getting you down below those tree roots. I've used this shovel several times in the woods and it slices through roots easily.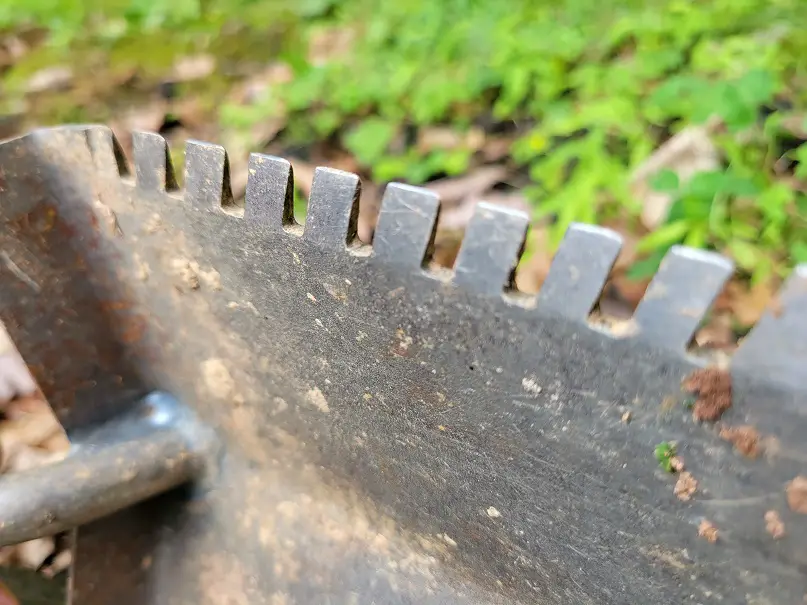 The StuLine Will Not Bend!
At least it hasn't so far and believe me I've put all of my 200+ lbs. against it and it will not bend. The welding is fantastic and the shovel is strong and built really well. Plus, Kellyco holds up a LIFETIME warranty against it.
You Will Notice The Weight.
For most of you who pick up this shovel who are in relatively good shape you will notice the weight of the shovel the longer you carry it around. If you are looking for something lightweight for those long hauls to your permissions, then this might not be the shovel for you. If you have strength and/or health issues this may not be the shovel for you.
I've carried this shovel along for full day hunts 10+ hours and it will wear on you over time but it will never give you foot fatigue. I've only noticed some slight discomfort resting it on my shoulder during the course of the day. A slight payment for an exceptional tool to have in the field.
How Much Does it Cost?
At the time of writing this review, I purchased the StuLine for $69.99 from Kellyco that price didn't include shipping. I have seen them offer the shovel as a bundle (shovel included if you buy a certain detector). However, you may find it cheaper from places like Amazon which may not charge for shipping but make sure it includes the warranty.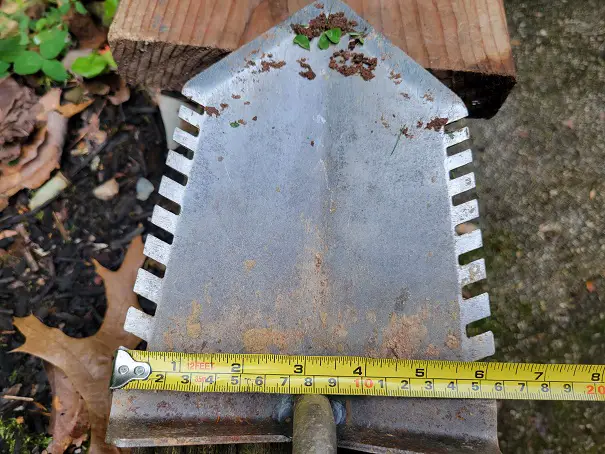 The StuLine is Money Well Spent.
I've spent a lot of money on some of the big name brand shovels that have either worn out over the years or just didn't last very long. I will admit that I'm hard on shovels and I put them through the harshest conditions. I've have had no mercy on this shove to date. I've pried up large rocks, cut through thick roots, thick grass etc., and every time this shovel has done its job. In my opinion, I would recommend this shovel to anyone looking for a strong, sharp, and dependable shovel that won't bend or break. The StuLine Signature Serices 36″ T-Handle Shovel from Kellyco is worth every penny.